Elizabeth Meiklejohn
is a Bay Area-based designer with a focus on sustainability, textile history, low-tech material exploration, shapes and pockets.
Part of the design innovation team at Levi Strauss & Co. The majority of my work is confidential.
This site ("elizabethmeiklejohn.com") is a selection of personal projects and ideas, updated sporadically.
Full portfolio available upon request.
1. Collaboration with Michelle Cho, studying manipulations of shape and color that exist primarily to be photographed. Forms resolve when posed, contorted or viewed from afar; foregrounds and backgrounds collapse into each other and garment openings lend themselves to reconfiguration and play.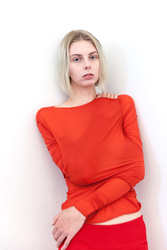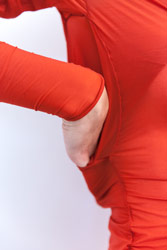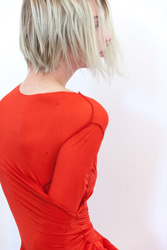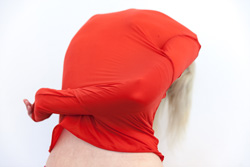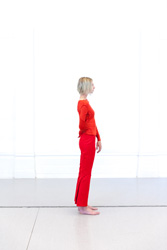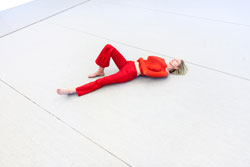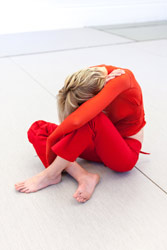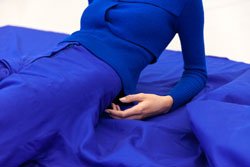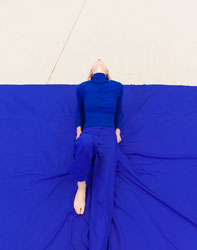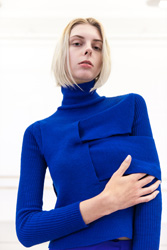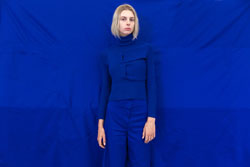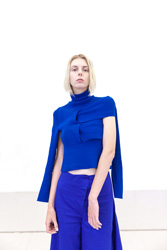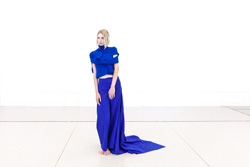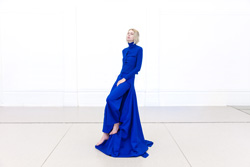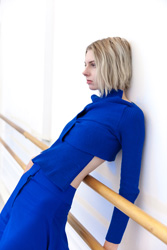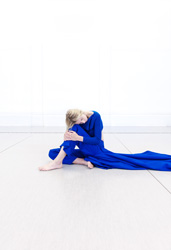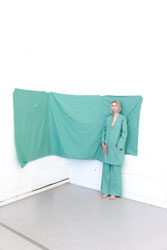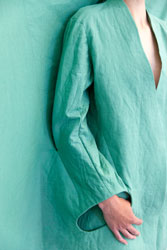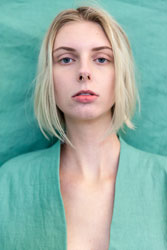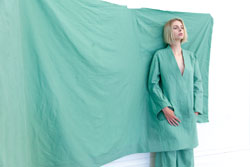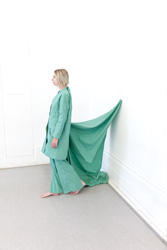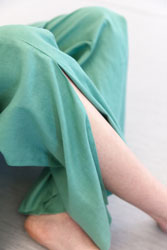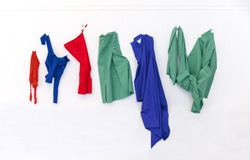 2. Translation Scarves designed and produced in limited edition for BOOK/SHOP in Oakland, CA. Machine-knit cotton is painted with the shop's logo, unraveled, and knit back together, rebuilding each letter with quiet distortion. The text reappears in new form, its essence unchanged.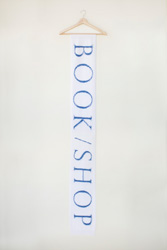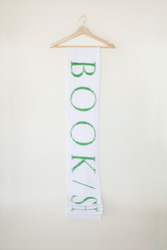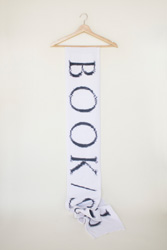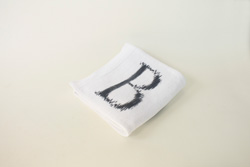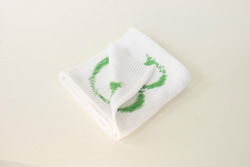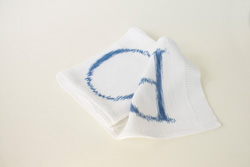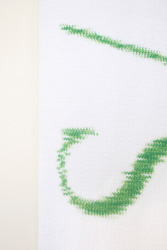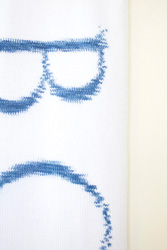 3. Ongoing exercises in white text on blue ground.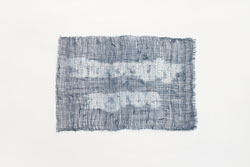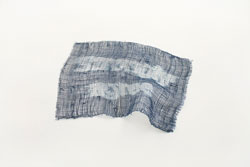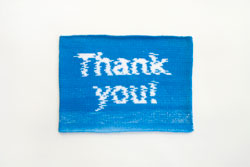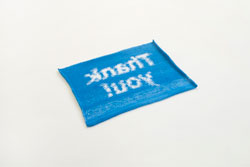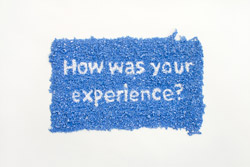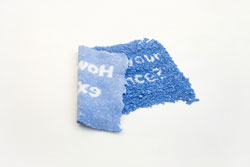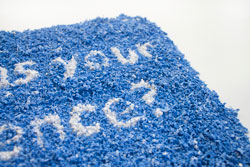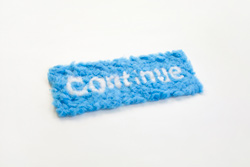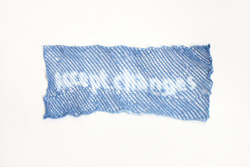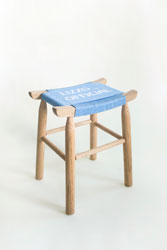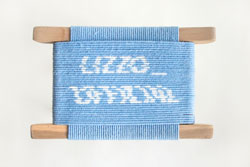 4. Collection examining the visual language of function and ways in which objects assert themselves as useful, regardless of actual use. Fabric treatments were developed to mimic the synthetic slickness of kitchen gadgets and storage solutions, with multipurpose pattern cutting and pocketing deployed among improbable shapes to suggest a proximity to the everyday. Compiled as a zine of process work, material exploration and lookbook photographed by Jackson Hallberg.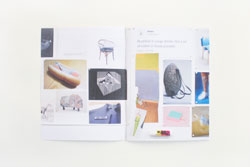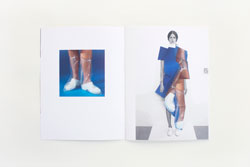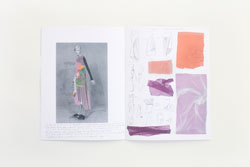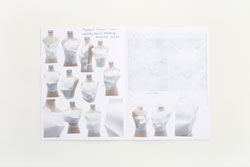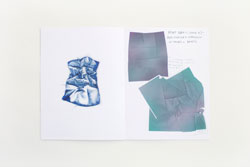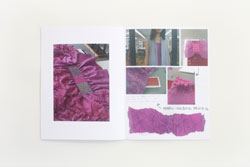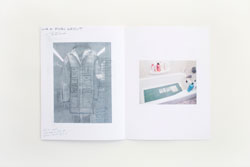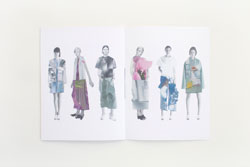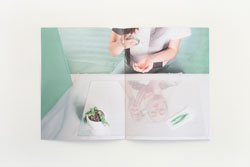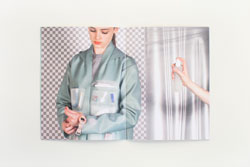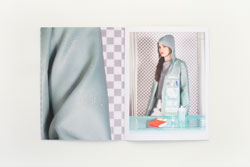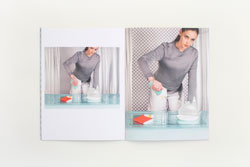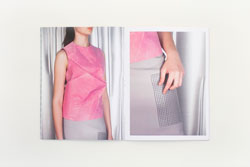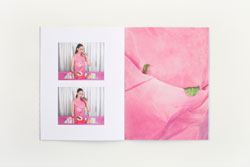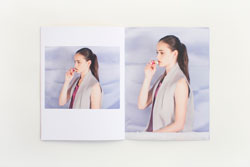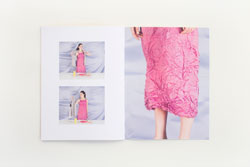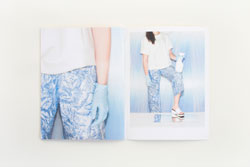 5. Collection of wearables with no current purpose, assembled from solid cast silicone, resin and found electronics. Compiled as a zine of process work and suggested ways of using.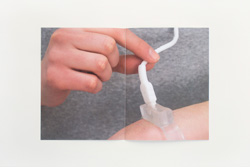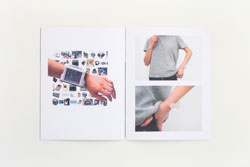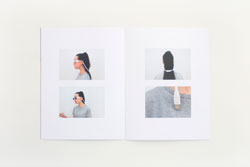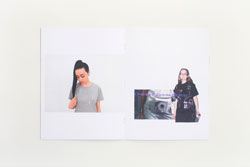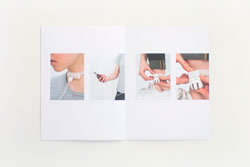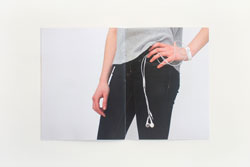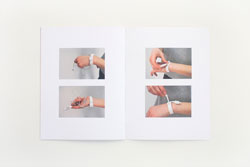 6. Collaboration with textile designer Minami Ohtake, using her print in a series of quilted patchwork garments. More information about the print can be found here.